A recent update to Windows 10 is causing problems with CCRSoftware programs. We are still trying to pin down the details.
You may see the following error when starting any CCRSoftware product on a recently updated Windows 10 system: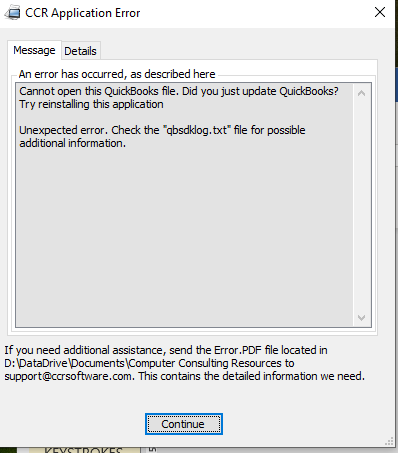 Note that some users have reported a different but similar error.
This is not a bug in the CCRSoftware product, it apparently has to do with a Windows 10 update that has damaged QuickBooks. Reinstalling the CCRSoftware product, or reinstalling QuickBooks, has no effect.
The only solution at this time is to roll back Windows 10 to a restore point earlier than approximately August 28, 2020. We don't have an exact date at this time. This has solved the problem for everyone who has talked to us about this.
Note that there are other QuickBooks problems with this Windows update. For example, if you run certain financial reports (it may be any report, we haven't tested that yet), you will get an unrecoverable error. Click any button, QuickBooks immediately closes.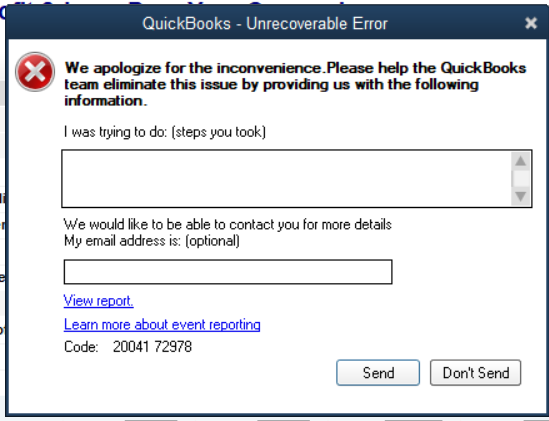 No word from Intuit about this, yet.