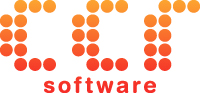 CCRSoftware is the software development division of Computer Consulting Resources, focusing on the development of programs that integrate closely with the QuickBooks® line of accounting software by Intuit. We focus primarily on inventory control and accounting solutions for small businesses, with a special interest in manufacturing.
Our founder, Charles Russell, has been involved in the small business software industry since 1977 and was instrumental in the development of one of the first MRP (Material Requirements Planning) products for use on small business computers.

With our detailed understanding of accounting and inventory related issues for small businesses, and our long experience in producing user-friendly software, our goal is to help you focus on your business rather than fighting with the computer to make it do what you need.
We are a Gold Developer member of the Intuit Developer Network.
Customer Comments
A few comments about our products from our customers:
CCRQInvoice
"We were getting things done before CCRQInvoice, but it was taking almost twice as long to fulfill an order and we were making numerous mistakes. CCRQInvoice makes our warehouse function more accurately and efficiently. Prior to CCRQInvoice the maximum # of orders we could generally ship out in a single day was around 100 – our ability to fulfill orders in a single business day has nearly doubled since using CCRQInvoice."  Lauren, Hot Shots Hot Sauce.
"Thank you for a great product that works as advertized BUT I must say your support is world class!!! Thank you for making this such a painless process and allowing us to add functionality to QuickBooks at a very reasonable cost. I think the changes to our invoices that CCRQInvoice allows to make will dramatically reduce driver errors and thus save time and money." Johnny, Marin Pasta Works.
Intuit conducted a user satisfaction survey and CCRQInvoice received a 9.2 overall customer satisfaction rating, which resulted in our achieving Gold Developer status.
CCRQBOM
"CCRQBOM is a must-have if you use sub assemblies in QuickBooks. We were about to give up on QB until we discovered CCRQBOM. It has enabled us to figure out what needs to be ordered directly from the QB data. In the past, we had a BOM database in Excel and had to do a lot of gyrations to relate it with what was in inventory. Now the information is just a few clicks away." Joel, Millennia Music & Media Systems
"Your CCRQBOM software is awesome! We use it almost every day and it sure helped bring our company back to life after our QuickBooks crashed last April." Mike, Tuff Stuff Performance Accessories Ltd.
Intuit has awarded CCRQBOM a Gold rating in the Intuit Marketplace based on customer satisfaction.
CCRSoftware Policies and Terms
Privacy
CCRSoftware has created this privacy policy because we respect our customers and want to make sure that personal information is handled responsibly.
We collect:
Your name and/or company name and email address when you place an order via PayPal. We will not see your credit card information.
Your name, company name, email address, address, phone number, and some limited information on your computer system when you register your installed software, or request technical support.
How do we use your information?
The information we collect will be used to process your order and to provide you with an appropriate registration code to enable features of your software.
Registered users may receive additional announcements from us about our products and services, including information on updated versions of the product you purchased. Out of respect for the privacy of our users you have the option to not receive these types of communications. If you wish to be removed from our mailing list please use our contact form to send a request.
We will NOT share your information with any third party.
Our Web site includes links to other Web sites. Please note: When you click on links to other Web sites, we encourage you to read their privacy policies. Their standards may differ from ours.
---
Software License Agreement
We want you to get the most out of your CCRSoftware purchase, and we feel that our software license agreement is very reasonable. To summarize:
If you download a trial copy, it will only work for 30 days unless you purchase a license.
You can install a licensed copy on up to five computer workstations in one business location. If you want more copies, or you want copies to work in a different office or branch location, you will need to purchase another license.
Once you purchase a license you can download updated versions of the same product in the future for no additional charge.
See the CCRSoftware License Agreement for the full text of our license.
---
Support Policy
We take pride in offering excellent customer support for our software products. Please see our support page for details.
---
Terms of Use
This Web site is operated by CCRSoftware.
When you access this Web site, you acknowledge that you will abide by these terms of use. If you do not agree to these terms, exit this site now.
Everything on this site is copyrighted by CCRSoftware, or by the original owners of the material. Permission is granted to electronically copy and print hard copies of pages on this web site for personal, non-commercial purposes. Any other usage is not allowed without the written permission of CCRSoftware.
CCRSoftware will attempt to provide accurate information on this Web site, but assumes no responsibility for accuracy. CCRSoftware reserves the right to change or correct the information on this site and the products offered through this site at any time.
This Web site may contain third-party links. CCRSoftware is not responsible for the content of any linked sites. CCRSoftware does not necessarily endorse the companies or contents of these linked sites.
Any information submitted or posted on this web site will be deemed non-confidential. Personal data submitted to this web site will be treated as set forth in our Privacy Statement.